Starwars.com has recently released some new images for The High Republic, and I thought I'd share them here. These images are for new characters we'll meet in forthcoming books, and are not part of Light of the Jedi, the current and first High Republic novel that's out. I believe the first three of these images are characters that will be in Claudia Gray's young adult novel Into the Dark, which comes out February 5th.
I don't know much about this character, but looks interesting.
Ram Jamoram sounds like a cool, jiggy dance.
If you're thinking this guy looks like Matthew McConaughey, you're right. I do believe Claudia Gray had MM in mind when she wrote the character of Leox Gyasi. Sure, why not? Lol.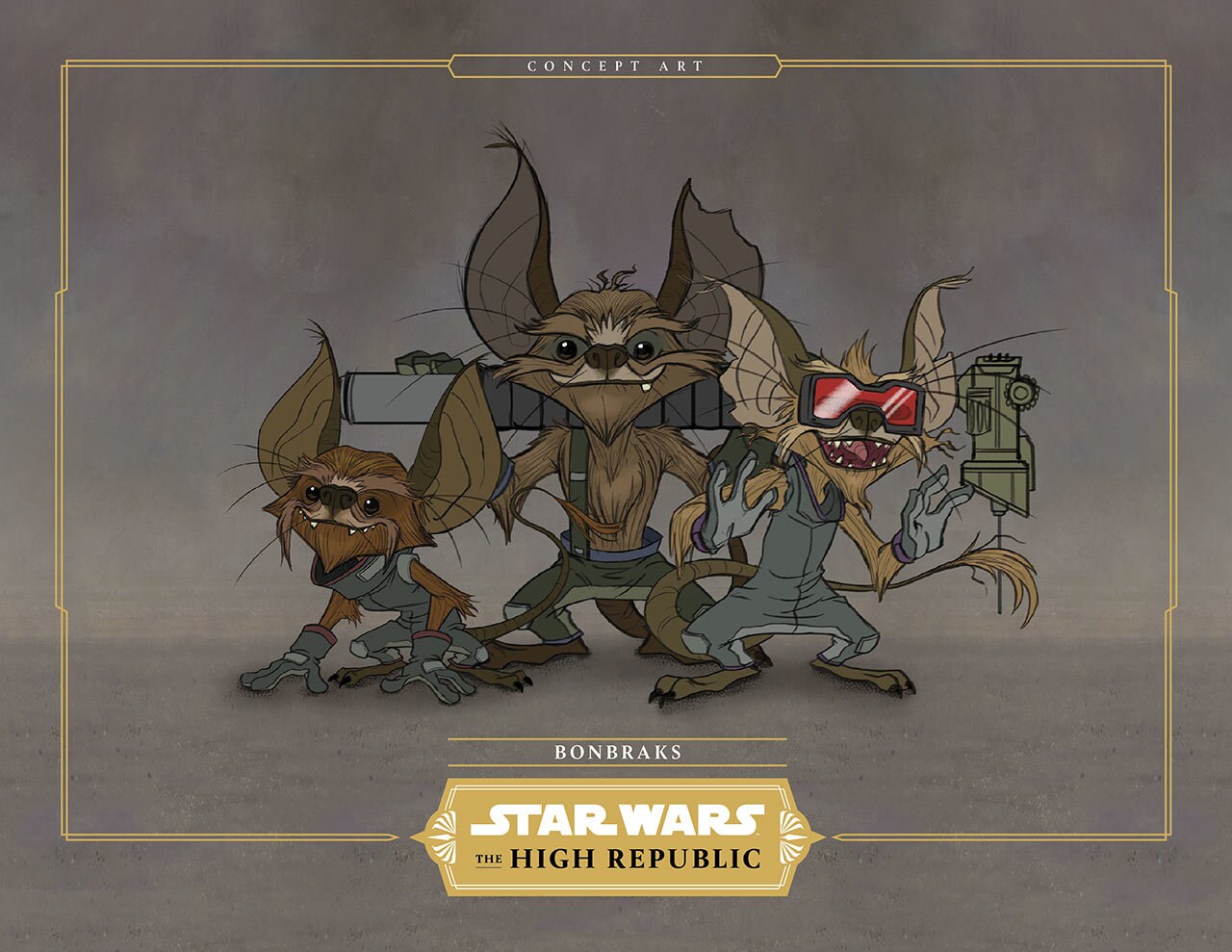 I don't know what these little guys are, but they're cute.
There have also been some videos on the High Republic released, one about Venestra Rwoh, and one on Avar Kriss. Take a look:
I like the idea of these little videos, as well as all of the concept art, giving us a glimpse of what the High Republic and the Jedi might look like. Sometimes with books it's hard to picture certain things or people, and while I like to use my imagination, it can be difficult with science fiction or fantasy since there are things we've never seen in real life to base it on.
Tell me what you think of these images and videos in the comments below!
Like this post? Hit the Like button, comment below, or Follow The Star Wars Reader.
Check out my other blog Star Wars: My Point of View for all things Star Wars!